How We Buy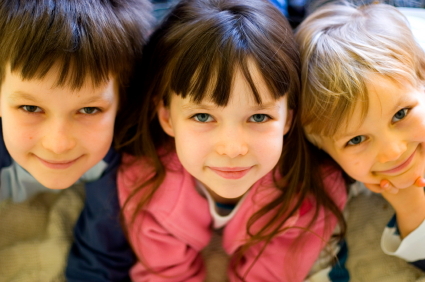 Here's the deal. Bring Carousel Kids your kid's stuff and get paid cash for the stuff we can use.Simple and Easy. And guess what! Take store credit and you boost your buying power an additional 25%! That's right, store credit gets you 25% more! You can't beat that!
Call us at 314-631-2700 and make an appointment. If you have a conflict or are in a rush, we encourage you to take advantage of our "Drop and Go" service, available 7 days a week, any time we are open. It's easy and just takes a couple of minutes to get signed up. Call us now for details at 314-631-2700.
We buy Mondays through Fridays from 10-5 and on Saturdays and Sundays 12-5.

Our customers are picky and that's why we are selective. Carousel Kids looks to you for our inventory and wants the best. That is why we will pay top dollar for it right then and there…in CASH! You don't have to wait for your items to sell.
Carousel Kids first appraises your stuff by considering the brand, condition, style and our customers' demand among other things, then factors in competing market conditions and finally calculates how Carousel Kids can give you our "frugalistic© guaranteed" most for your stuff.

Here is the easy way to get the frugalistic© guaranteed most for your stuff…
Sort through your stuff. Select those items that have been gently worn or not worn at all. How about that adorable outfit that Aunt Sue sent that was just the wrong color!
Make sure that they are in tip-top shape and freshly laundered within a week of your appointment (all buttons and snaps are present, zippers working and without stains). And current styles within 5 years! And remember the footwear!
Lay them in a basket or plastic tote and bring it in (leave hangers and plastic bags at home).
Simply follow these three steps will frugalistically© guarantee you the most for your stuff.
P.S. And don't forget that Carousel Kids pays more than anyone else for your crib, stroller, baby furniture, all that baby gear, plus those toys that the kids have outgrown!
Are you ready to get frugalistic©? Call us Now at 314-631-2700 for an appointment.
Carousel Kids' Frugalistic © Guarantee
Because we depend on you for our hard to tell from new inventory, you can depend on us to pay you guaranteed top dollar, in cash, and more than any other resale store in town that pays cash for your stuff. We will beat any competitor's price by 50%
When you provide a written quote on a competitor's form or stationery, we will buy every item listed and beat their price by 50%. But since safety is so important to us, there is some stuff we just can't buy. Stuffed toys just have to find another home. Missouri State Law prohibits us from reselling car seats, matresses, some personal items, and anything that has been recalled.
Because we are committed to kids' safety we are unable to accept some items. For instance: stuffed toys need to find another home, Missouri State Law prohibits the resale of car seats, some personal items and anything that has been recalled. You can check on that recalled item in question at www.cpsc.gov.